If your home is looking a little worse for wear, it might be time to focus some of your budget on home improvement. Although full remodeling and renovations can be incredibly expensive, small fixes, repairs, and projects can transform your home. By focusing your efforts and dollars in areas with the largest impact, you can raise the value of your home and make your living spaces more comfortable.
Sort out your financing
Before you can take on any of the home improvement projects, it's important to establish the kind of financing you want to use to fund it. There are tons of loans and financial products you may want to consider. A VA home purchase loan can be used if are a veteran or currently serve, for example. You can also take out a home equity loan which borrows against the equity you've built up in your home. Or, you can take out a personal line of credit that gives you a revolving form of credit for a certain number of years.
It's important to sit down and consider your financing options before jumping into any bigger projects. Understanding how each financing choice impacts your cash flow and overall personal finances should factor into your decision.
After you've nailed down how you're going to pay for home improvements, you can focus on the improvements themselves. Check out the projects below for some inspiration.
Power wash fencing and siding
Your home's exterior is likely to get dirty, but you can easily increase the attractiveness of the outside of your home with power washing. Siding accumulates dirt, dust, grime, mold, moss, and other debris as years pass. To give your home a quick facelift, you can pay a contractor to power wash your siding.
Another area of your home that might require power washing is wooden fencing. Power washing can easily clean out dirt and grime from the crevice of the wood surface. After, you'll have an almost-brand new looking fence.
Remove your popcorn ceilings
Popcorn ceilings were popular from the 50s to 90s as an easy way to hide building imperfections and flaws. Unfortunately, these days, popcorn ceilings are considered an outdated eyesore. As long as your popcorn ceiling doesn't have any asbestos in it, you can remove it yourself as a weekend project.
If you don't want to spend your precious weekend time removing popcorn material from your home, you can also just pay a pro to remove it for you – that option is just a little more expensive.
Generate curb appeal
If you live in a drought-prone area, it might be time to take a good, hard look at your yard. Do you really need all that green space? If your HOA or other housing authority allows it, you may want to consider trying xeriscaping. Xeriscaping is an alternative form of financing that prioritizes drought-friendly landscaping and plants.
Add a sunroom
You might be surprised by how cheap it is to add on a sunroom to your property. You can even invest in a freestanding sunroom and just attach it to your property. Sunrooms can be screened in with a mesh covering or with glass, depending on the look and feel you want. Sunrooms are a great place to grow plants thanks to their abundance of sunlight. Add in some cozy patio furniture and you've got a great reading nook or a beautiful indoor/outdoor space to unwind in after a long day at work.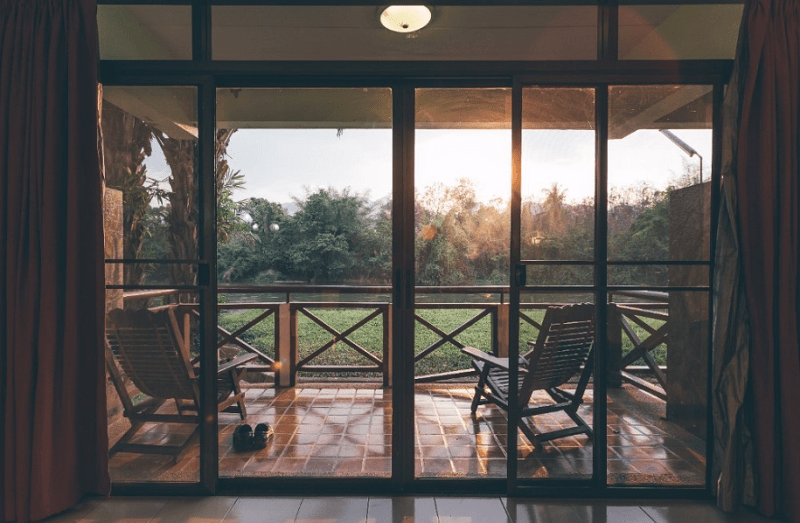 Consider painting
Painting the interior spaces of your home is one of the easiest ways to give your living spaces a facelift. Try to choose neutral colors for a calming ambiance but don't be afraid of a pop of color here and there in the form of an accent wall.
And, you can even go beyond paint and consider adding a modern wallpaper to your interior as well. Choose a botanical print for a vibrant feel or geometric patterns for classic minimalist style.
Conclusion: Improving your home, one project at a time
Although creating your perfect home involves some creativity and patience, it doesn't have to cost a ton of money. By using this list as your guide, you can turn your house into your dream home.